Yes, I am now another year closer to the big 3-0. splorp! is quite happy about this, as it means he is no longer 10 years older then me. See, our birthdays are fairly close together, but for about 3 weeks he's officially 10 years older than me. Apparently for those 3 weeks it really bugs him that I'm more of a "trophy wife" than normal.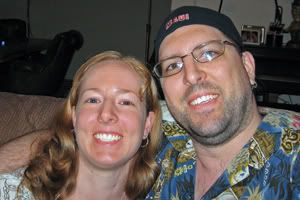 This year I finally qualified for a paid day off of work for my birthday, and since it fell on a Friday, I had a 3-day weekend (woo-hoo!). splorp! took the day off too, so we were going to enjoy a nice weekend away ... somewhere. But somehow we never planned anything, so we ended up having a nice time home together.
On my birthday we lazed around most of the morning, then went to see a movie at the cheap seats theater. We got what we paid for, because the sound kept cutting out during the movie, but oh well. Then we went to ... wait for it ... a bookstore! splorp! helped me buy a bunch of books ...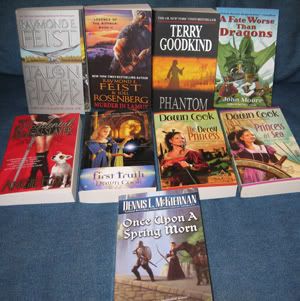 (some were his!)
... and then we went to dinner with my family, where my sister gave me a gift card to the store we just visited. Guess we have to go back again!
We had a nice time, and splorp! got me some fun stuff. I have
mentioned
that I am a huge Buffy the Vampire Slayer fan. Well, the show was canceled before Joss Whedon was done telling his story, so season 8 came out (is still coming out) as graphic novels. splorp! got me all the available titles, and they're coming out at a rate of about one per month, so I'm sure I'll have a few more at Christmas.
Also, he has gifted me with floating shelves for over my desk!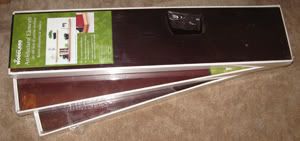 Ok, so they're not floating yet. He is somewhat injured, so I made him promise not to hurt himself further by installing them himself. Plus, we need to borrow tools from dad, so it all works out.